Jennifer's Blog
What Does Easter Mean to You?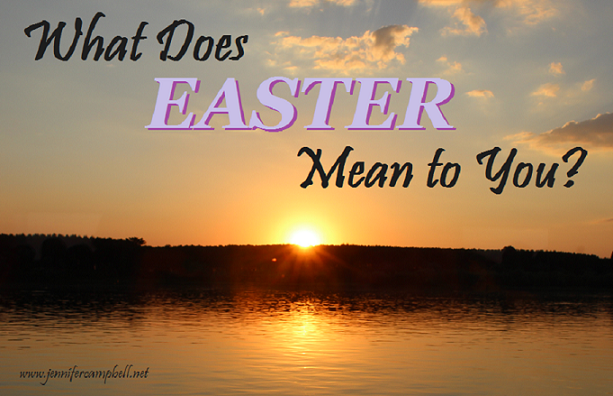 This Sunday, millions of people will celebrate a holiday known as Easter. There are nearly as many Easter traditions around the world as there are candy-filled plastic eggs. But with all of the popularity surrounding this annual celebration, I have but one question to ask. What does Easter mean to you?
Many people enjoy participating in egg extravaganzas, ranging from simple Easter egg hunts to elaborate egg drops. Others savor the opportunity to shop for a new spring outfit, hoping to receive a lot of compliments on Easter Sunday. Of course, there are also individuals whose take on Easter is strictly ruled by their taste buds, considering the colorful hard-boiled eggs, baskets filled with chocolate, and special dinner menus at many restaurants. Unfortunately, some people even look forward to Easter because it is one of the two times a year they actually attend church services.
From greeting cards to holiday decorations, Easter has sadly become an overly commercialized holiday much like Christmas. Although the fanfare may seem innocent, it often overshadows the true reason for the holiday. This weekend is a time to reflect on the gift God gave to all mankind. He gave His only Son. Instead of looking at the Easter bunny, our focus should be on Jesus Christ.
Click Here to Read Jennifer's Full Blog Post
---